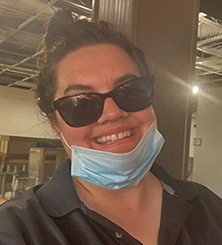 Welcome to the Northway Restaurant official website.
The Northway Restaurant is family owned and operated. The Northway is located on 205 North Front Street in Belleville. With a wide range of menu items from, Canadian Favourites to Greek Specialties, you are sure to find something to match everyone's tastes. The Northway also has a great banquet facility which seats up to fifty people and would be a great place for your next family get together.
We have upgraded our menus, added some more dishes, and lowered the prices to accommodate all of our customers. We now have a seniors menu with an additional 10% off senior items Tuesday through Thursday all day. We have daily specials that include soup or salad to start plus dessert.
Don't forget to check us out on Facebook, as our specials are posted daily! Our great food, warm atmosphere, and our friendly staff will always provide you with a wonderful dining experience. Lacey Coulas, Manager